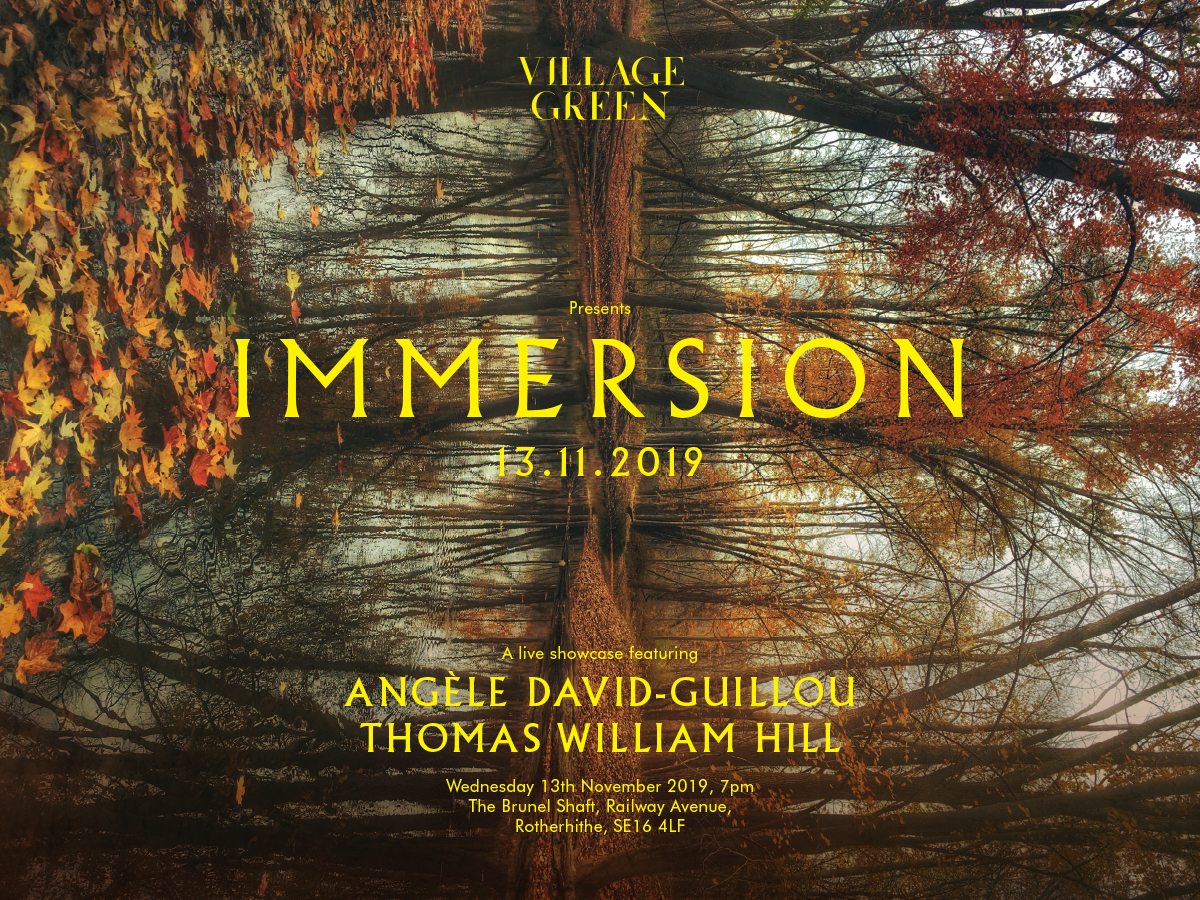 IMMERSION @ The Brunel Shaft, 13th November
24.10.19
We are proud to announce the next edition of our Immersion event series, which takes place next month on Wednesday, November 13th at the Brunel Shaft, Rotherhithe. Limited early bird tickets are now on sale via our bandcamp
Following on from the success of our Southbank Centre showcase in July, we return with a more intimate Immersion, this time featuring two artists from the more classical side of the Village Green roster.
Headlining the evening Angèle David-Guillou previews works from her highly anticipated third album, which is due for release early next year. Angèle's rich and eclectic neo-Baroque compositions draw from Glass and Nyman as much as they do Morricone, and with her signature audacious style we look forward to a transportative performance.
Support comes from Nottingham-based Thomas William Hill, whose album Grains of Space, was released earlier this year to critical acclaim attracting support from the likes of Gilles Peterson for it's fusion of contemporary and classical elements. Thomas has written and composed a piece specfically for this performance.
Meanwhile our venue for the evening is without a doubt one of the most unique in London - The Brunel Shaft. Constructed at the peak of the industrial revolution by one of the engineering pioneers of the age, Isambard Kingdom Brunel, the Shaft served as the entrance to the world's first underwater tunnel. It is a suitably unique setting for two incomparable artists.
Spaces at our subterranean venue is limited though and with tickets already selling fast, ensure you have your ticket to avoid being left out. Join us, in Immersion!