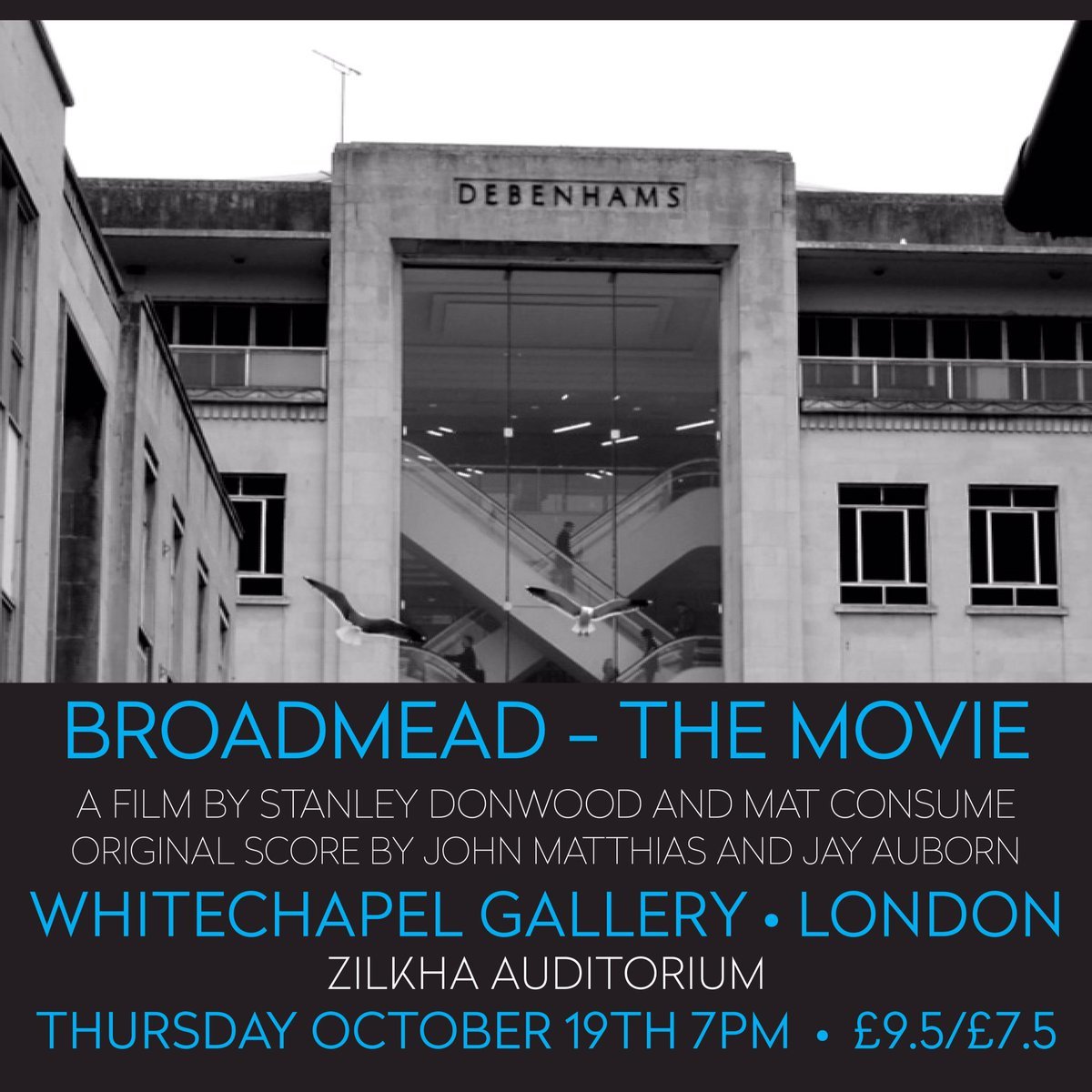 John Matthias & Jay Auborn to perform at screening of 'Broadmead: The Movie'
02.10.17
Evoking a nostalgic time when the UK Government was investing in the NHS, funding new Universities, developing rail systems and allowing public ownership of city centres, Broadmead: The Movie is far more than a short film about a Bristol shopping centre.
Somewhat elegiac, where the soaring flight of a seagull or the sad flapping of a discarded plastic bag conveys a sort of bleak beauty, the film is a series of 'moving photographs' with cinematography by Mat Consume and narrated by Stanley Donwood.
Accompanying the mournful, deadpan narration is a beautifully sad score written and performed by John Matthias and Jay Auborn; with titles named for the chain stores of Broadmead.
The film creates a concrete ghostscape of Debenhams and John Lewis that reminds us of a future we once had, now sold.
Created by Radiohead Artist Stanley Donwood in collaboration with Mat Consume and musicians John Matthias and Jay Auborn.
Programme
7pm Broadmead: The Movie
7.50pm Q&A with Stanley Donwood, Mat Consume, John Matthias and Jay Auborn
8.30pm Live Music performance by John Matthias and Jay Auborn