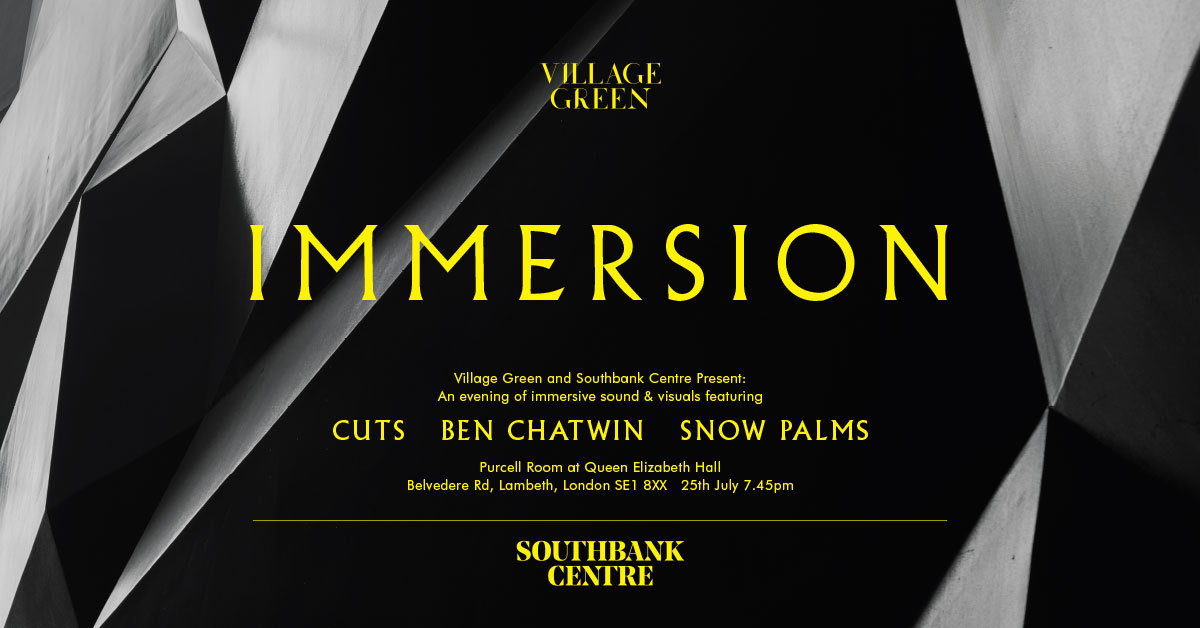 Village Green & Southbank Centre present IMMERSION
26.06.19
On Thursday 25th of July we descend upon Southbank Centre's Purcell Room to conduct a showcase of three of Village Green's genre-defying acts - CUTS, Snow Palms and Ben Chatwin.
It's long been an ambition of the label to present the artists on the label's roster in a live scenario and this event is to be the first in a series where we invite an audience to experience the best we can field in the world of modern minimal, ambient and classical music.
Featuring live performances, together with bespoke lighting designs for each act, this promises to be an unmissable event.