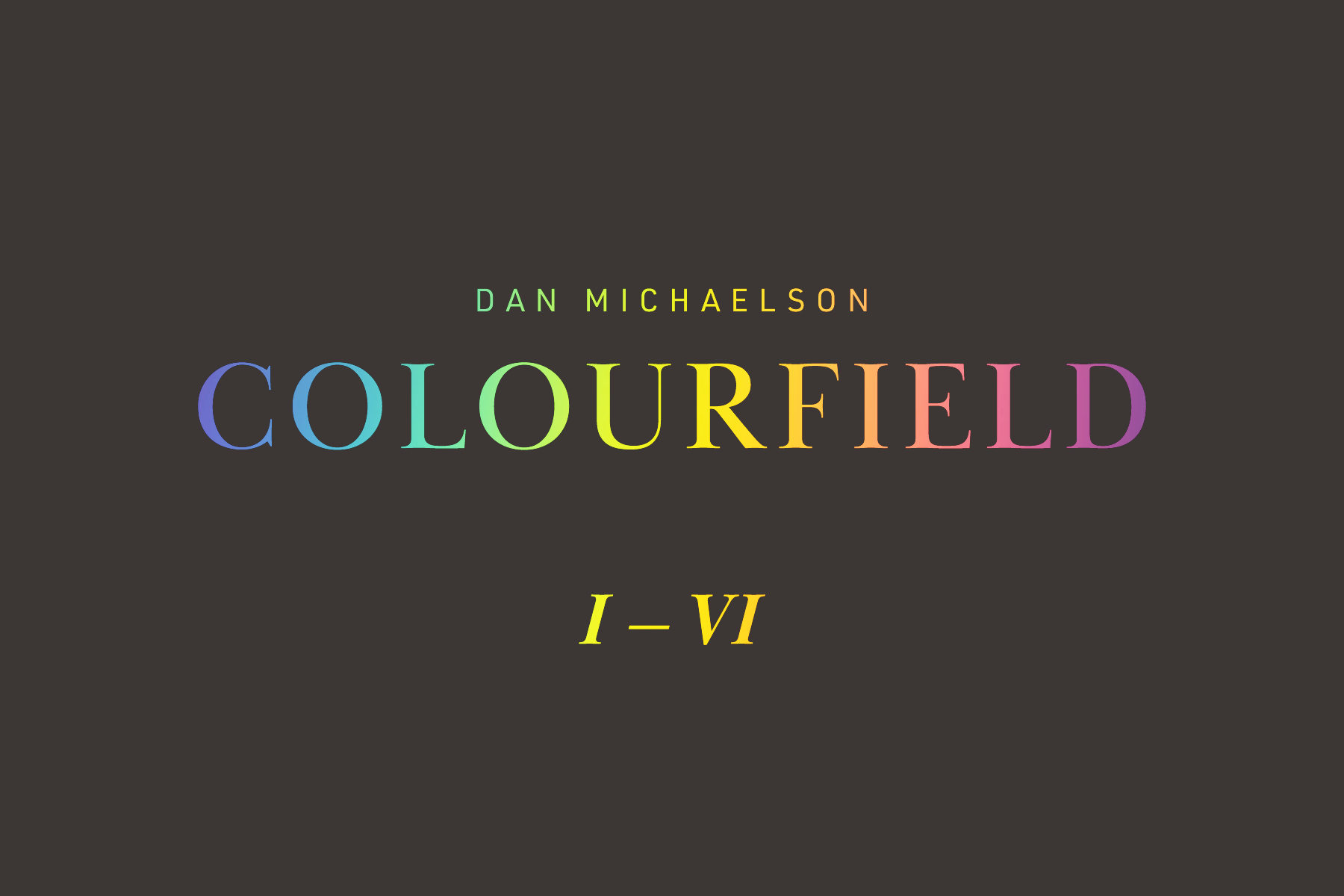 Colourfield LP Pre-ordering Now
09.06.20
Out on July the 24th on Village Green Recordings, Dan Michaelson's 'Colourfield', will be the artist's first full length project as an instrumental artist.
The project was first nodded to back in May when Michaelson, better known for his baritone and guitar playing, unveiled "Colourfield - Prelude". The piece quickly garnered support from the top with Elizabeth Alker debuting on her Radio 3 show, while aficionado Gilles Peterson gave it pride of place on both his BBC 6 Music show and at his Brownswood Basement session, which aired on the legendary London DJ's Worldwide FM.
The six track album 'Colourfield' is Michaelson's first album as an instrumental artist, with Michaelson better known for his baritone and guitar playing. Yet after a number of scoring projects, his trilogy of works 'Distance', 'Memory' and 'First Light' which were for solo voice and strings and more recently, his Arguments For Strings EP (2019), Michaelson has found himself increasingly confident in the world of orchestration.
"Whilst working on the palette of those albums, I fell in love with the likes of John Adams, Steve Reich, Anna Thorvaldsdottir and Caroline Shaw with the same force that I had fallen for The Velvet Underground and Leonard Cohen many years before, and with the same result… the inspiration to investigate a new direction".
On 'Colourfield', Michaelson worked closely with composer and violinist Galya Bisengalieva and Robert Ames, conductor and co-curator of the London Contemporary Orchestra, whose projects with luminaries as broad as Radiohead, William Basinski and Actress have made their group the first name on everyone's lips in the contemporary music universe. Yet Michaelson likened his time working together as "very similar to being in a band, just with fewer wrong notes", which suited him just perfectly.
Colourfield sees release on Village Green on the 24th July and is preceded by a digital single 'Colourfield II' on July 1st.
Pre-order vinyl direct from the artist's bandcamp page.