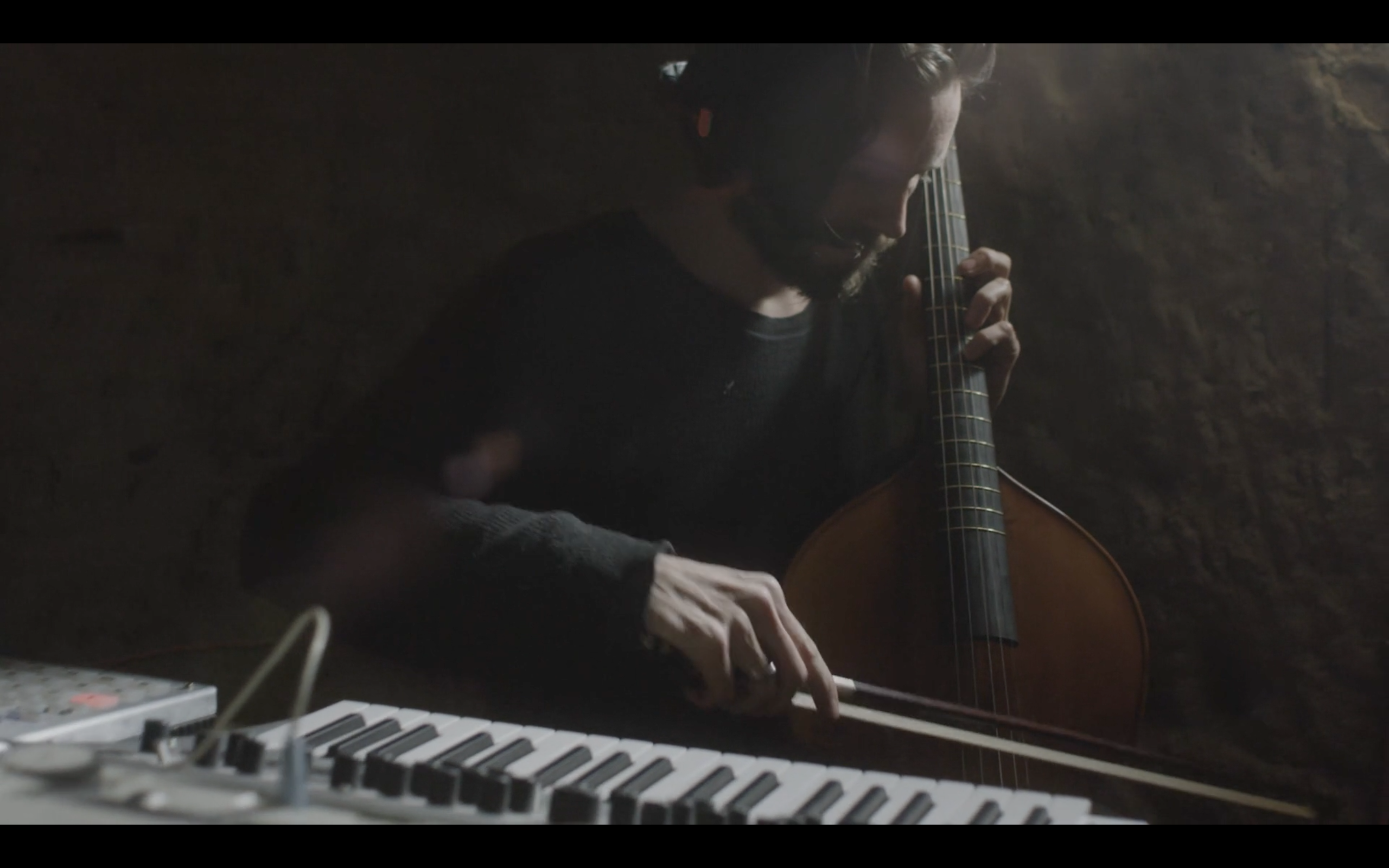 Watch: Thomas William Hill performing 'Refract' live
04.11.19
Ahead of Thomas William Hill's live performance at our Immersion showcase we present this live video of Thom performing a track from his recent album 'Grains of Space'.
Shot earlier this year on location in Nottingham's atmospheric caves, the multi-instrumentalist and composer intricately layers Viola di Gamba with samples and effects, accompanied by violinists (Andy Tythers & Fiona Stein) cellist Jim Walker and an accompanying harpist.
Next Wednesday (13.11.19) Thomas supports Angèle David-Guillou on the second of our Immersion showcases, which is due to take place at one of London's most unique venues - The Brunel Shaft.
Tickets for Immersion ft Angèle and Thomas William Hill are on sale here via our Bandcamp.