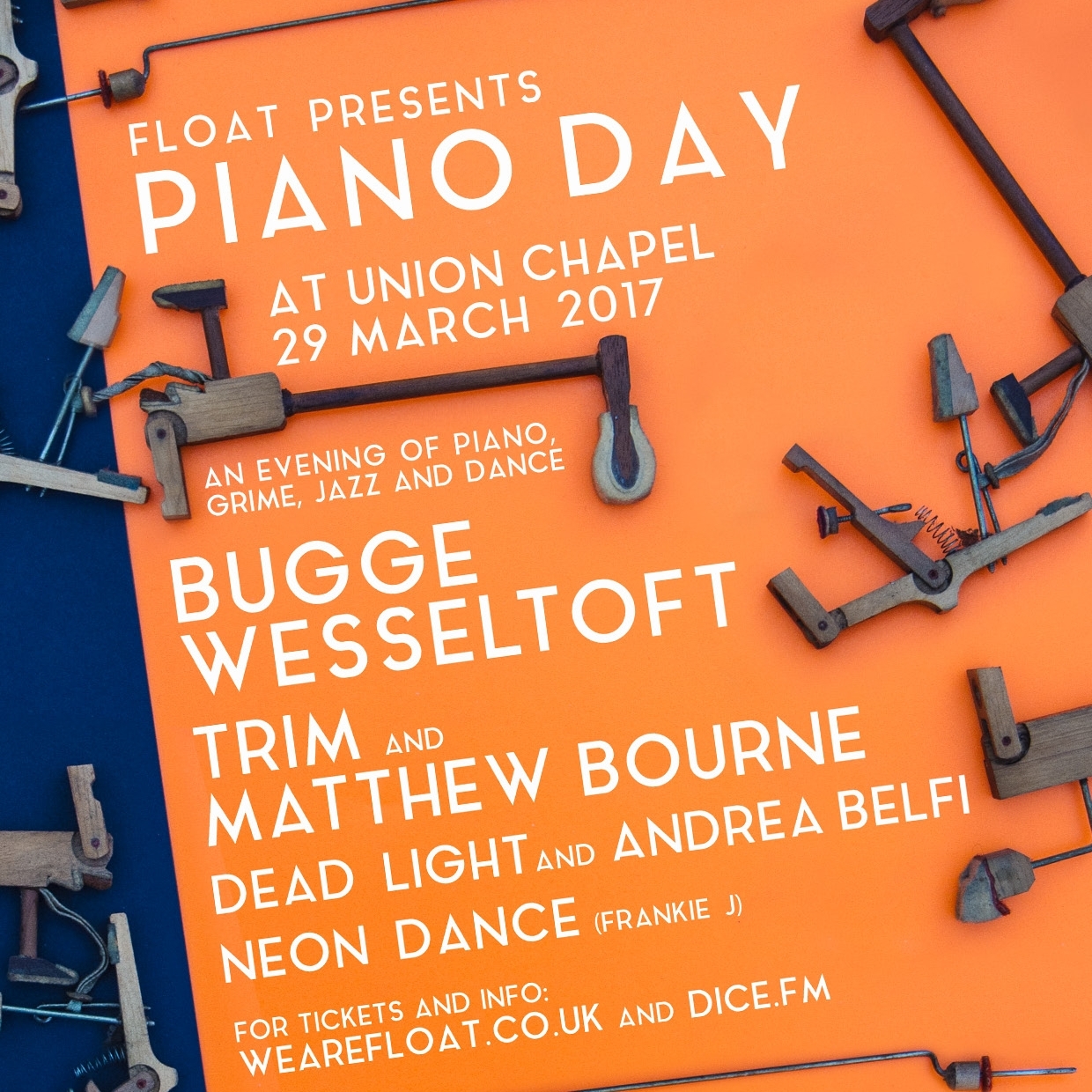 Dead Light to debut their live show at Piano Day 2017
02.02.17
Dead Light will be performing live for the first time at Union Chapel on the 29th March as part of Nils Frahm's Piano Day 2017. Improvising alongside the duo will be Andrea Belfi, who also featured on Frahm's Nonkeen album last year. The incredible lineup will also feature a solo piano set combining rhodes and synths from Norwegian modern jazz musician Bugge Wesseltoft, while East London MC Trim will be combining grime alongside the piano sounds of pianist Matthew Bourne for a very special collaboration.
In between performances dance artist Frankie J of Neon Dance will improvise to piano music and sound and lighting will be provided by Terence Goodchild and Stuart Bailes, responsible for Nils Frahm, Ólafur Arnalds and Johann Johansson's acclaimed live shows.
Piano Day at Union Chapel marks FLOAT's first project on their new website.
A limited number of tickets for the show that come with a limited edition copy of Nils Frahm's Spaces album (black cover version) are available at wearefloat.co.uk/store
Dice Link: https://dice.fm/event/bugge-wesseltoft-trim-matthew-bourne-29th-mar-union-chapel-london-tickets